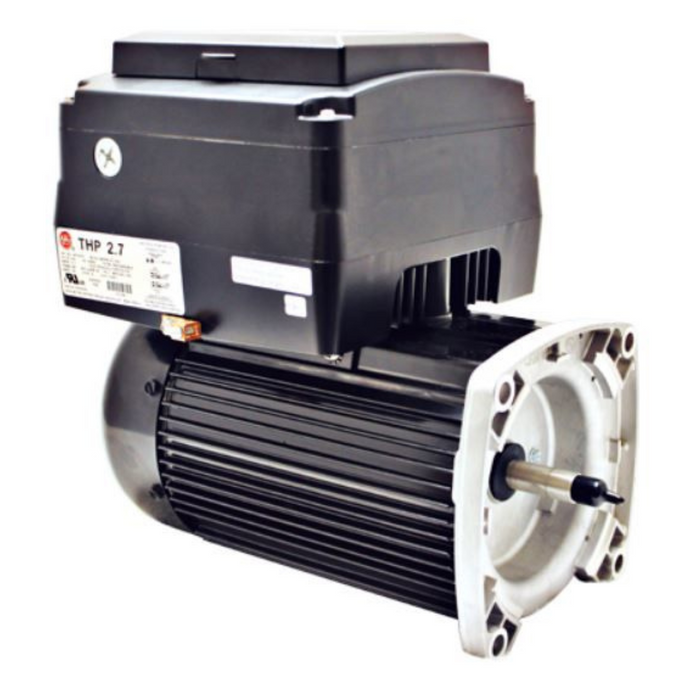 Nidec NPTQ270 TEFC Neptune Variable Speed Pool Pump Motor 2.7HP
Original price
$857.00
-
Original price
$857.00
Why shop with Vita Filters?

Authorized

Nidec/US Motors

 Distributor
Free Shipping • No Minimum
2-Year Manufacturer's Warranty
100% Satisfaction Guaranteed!
On-Staff Water Experts? Contact us
Description:
The Nidec US Motors Neptune™ variable speed pool pump motor is a premium, efficient product with a fully integrated motor, control, and user interface (UI). This U.S. MOTORS® product gives you programming flexibility and speed range capability. It is also designed to communicate and operate with various external system controllers and the onboard UI.
The Neptune variable speed motor is easy to install. By replacing an old single-speed pump motor with a Neptune, your customers can keep their properly functioning pump and quickly upgrade it into a much more energy-efficient product. The Neptune is also easy to program. A Quick Start guide underneath the lid provides step-by-step instructions to ensure your customers save energy and properly filter the pool. The Neptune comes with a factory-installed run schedule, which allows the unit to function after simply setting the time of day.
The Neptune provides rugged construction for longer life. The enclosure is finned aluminum, providing a water ingress protection level of IPX5, which helps achieve a long field life in outdoor environmental conditions. To pass the IPX5 test, a water hose must be sprayed onto the motor from all directions with no water getting inside the motor. 
One of the best features of the Neptune variable speed pool pump motor is the quietness with which it runs. The motor control has no switching mechanisms. When the motor is programmed for slower speeds, the sound levels are typically much reduced compared to the homeowner's old single-speed motor-powered pump.
Features:

The total horsepower (THP) rated, from 1.25THP to 2.70THP
Single phase input, 50 or 60 Hz
1.25THP and 1.65THP models offer dual voltage capability (115/230V)
Speed range = 600 to 3450 RPM
Efficiency is 80%+
Mounting options: Square flange of C-flange 56J mount
Rotation = counterclockwise viewing the motor shaft
Low-temperature monitor. If set to do so, the motor will automatically turn on during cold temperatures to keep the water moving, which helps prevent pipe damage. 
Capability to set up to seven daily schedules
Adjustable priming time and speed
Menu keypad lockout feature
Fully integrated product for simple drop-in installation with no complex motor and control wiring. Simply connect your power supply!
Support Documents: 
*Please Note: Usually ships in 1-5 business days. Not eligible for expedited shipping. Images are for representation only. 
*Disclaimer: Professional installation and setup are required. While this product is easy to use after installation, it must be installed by a trained technician to validate the warranty. Installation is not included.